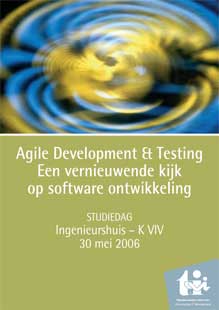 The "Technologisch Instituut" of the Flemish Engineers Society (KVIV) organizes a one day seminar on Agile software development.
There are several case studies of companies that have adopted agile techniques, amongst others Ardatis. I wrote about their story before. I recommend you hear their story of how they succesfully applied agile software development in a large project.
There are also two session on testing techniques and how to introduce them in your team. I'll be presenting the Toyota Way session, about the parallels between lean management and agile management. Should be fun.
More info and registration here. See you there.