I met Freddy Mallet and Jacques Couvreur at XP Day France, after the Toyota Way session. They invited me to come to Geneva and present the session, whenever I was in the neighbourhood. So, on the way back from Milan to Belgium, I stopped a few days in Geneva.

Hortis organized the Toyota Way seminar and provided some food and drinks for a discussion afterwards. The audience seemed quite interested. So much so, that Freddy had to stop the discussion and remind people that there was food and drink waiting for us. There was a good mix of managers, IT people (both developers and systems engineers), someone from local government who wanted to know if Lean was applicable to politics and even a magician.
I finally met Franco Martinig from Methods & Tools, after having exchanged many emails about articles and his gracious sponsoring of the XP Days Benelux and Agile Open conferences.
Discussion continued until the business center closed. Afterwards, we went to a bar in the lovely district of Carouge (founded by Sardinian immigrants), to talk more about the state of agility in Switzerland and Belgium.
I spent the next days exploring Carouge, the Rhône and lake area of Geneva and walking on the plains of the Saleve mountain.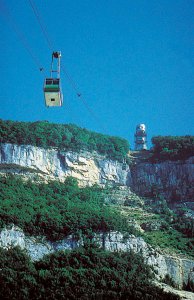 Thanks to Freddy, Hortis and the Geneva Agilists for the great reception. Hope to see you again soon.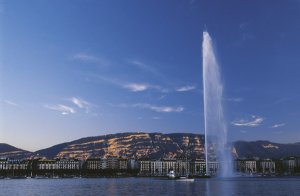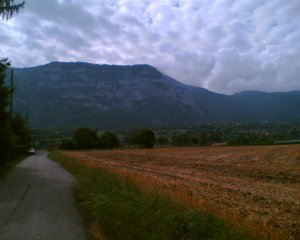 That's the last of the touristic blog entries. And now, back to our regular schedule of Agile/Lean/Toc entries.
---
Tags:
Toyota Way