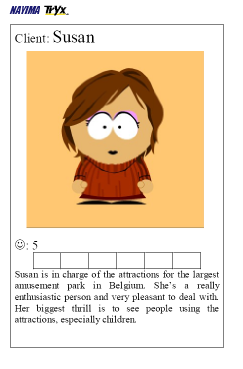 Agile Holland Conference
The Agile Holland group organizes their first one day conference on October 24th in Amsterdam.
Vera and I will present the Business Value Game v1.1, which incorporates the feedback we got from participants at tryouts at Agile 2008, the XP user group meeting, Brain Train and Agile Business Conference.
Scandinavian Agile Conference
Agile Finland organizes the Scandinavian Agile Conference on October 29th in Helsinki.
I will present the Business Value Game with some Finnish coaches at the conference.
XP Days Benelux
The XP Days Benelux conference on November 20th and 21st in Eindhoven also features the Business Value Game, this time presented with Vera and Portia.
<Your company>, <Your usergroup>

Do you want to learn about "Business Value", prioritising your backlog, portfolio management and all the challenges that salespeople and account managers face daily? Do you want to experience the benefits of working with short iterations and releasing early? Do you want have fun while you learn? Download the Business Value Game, print the cards and organise your own game.
The Business Value Game by Vera Peeters and Pascal Van Cauwenberghe is licensed under a Creative Commons Attribution-Share Alike 2.0 Belgium License.