A healthy mind demands a healthy body
All thinking and no play makes Pascal a dull boy. As Portia says "A healthy mind demands a healthy body".
At the end of the month, I take part in the yearly Brussels 20km race, one Sunday when runners take over the city from motorists. This year's the 30th edition. I've taken part in more than 20 of them. I don't know the exact number, I've lost count over the years 🙂
In September I'll join Portia in a sponsored 10K race at Hampton Court Palace. My goal is to help Portia reach two goals:
More fun in Paris
Before that, I'll play the Business Value Game and Mirror, Mirror on the Wall with Portia and a nice group of French, Belgian and Swiss Agilists. We've been working hard with some friends (merci Sara, Laurent et Raphael) to improve and translate both games. In a few days, you'll see a release of Business Value Game v2.0 in English and French!
See you in Paris! A bientôt!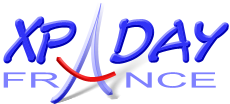 The Bois de Vincennes looks like a great place to get some running training done. Healthy body, healthy mind…