Business Value Game v2.0 released

Continuous improvement, feedback and collaboration at work: the Business Value Game has been updated. Lots of people who played or organised the simulation have given us plenty of ideas for improvement. We've held retrospectives after each run. Laurent Morisseau has helped us to translate the game into French.
The result: Business Value Game v2.0 is now available in English and French.
What's changed?
There are now more projects at the end of the game with new challenges
The Accountant's job has been simplified by making the score sheet clearer
There are more opportunities for process and technical improvements
Reduced fluctuation in development team velocity as some players felt that "luck" had more effect than sound strategy
The Development Team and the Accountant now also have pictures, thanks to Janina Köppel's South Park Studio
All playing elements have been translated into French. The session leader manual is only available in English
If you want to help translate the game into another language or if you have ideas for improvement, let us know.
What hasn't changed?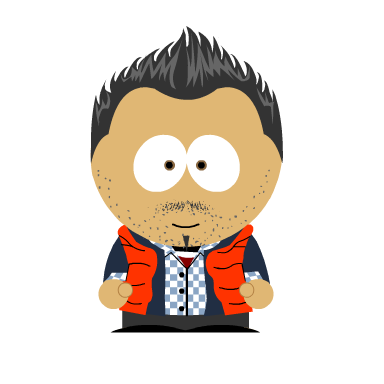 The Business Value Game is still a fun way to start a conversation about business value, prioritisation, working with stakeholders and company values.
The Business Value Game still has a Creative Commons license and we encourage you to download it, use it and reuse it.
Next Stop, Chicago

Portia and I will present the Business Value Game at the Agile 2009 conference in Chicago.
We'll play the game on Wednesday August 26th at 16:00. In the morning we'll play the Bottleneck Game to experiment with Theory of Constraints, Lean, Agile and Real Options. Come and play with us!
---
The Business Value Game by
Vera Peeters and Pascal Van Cauwenberghe
is licensed under a
Creative Commons Attribution-Share Alike 2.0 Belgium License
.