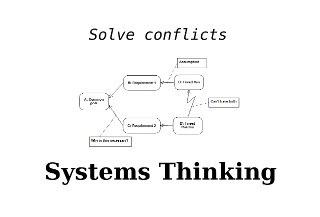 Portia and I presented a tutorial on how to use the "Conflict Resolution Diagram" systems thinking tool at the Mini SPA conference in London on September 10th 2010.
The slides of the presentation and summaries of the systems thinking tools are available on the agilecoach site.
Let us know if these tools gave you ideas to resolve some conflicts in your life.