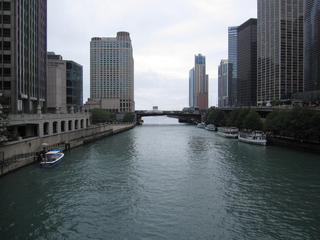 Agile 2009 roundup
I already wrote up the different sessions I attended:
Time to do a conference retrospective.
What Went Well
Chicago (at least the part I saw) is a pleasant mix of big city with plenty of green and lake
The Art Institute, Field Museum and Museum of Contemporary Art provided several hours of stunning and interesting exhibits. After some searching, I got to see Nighthawks up close
Mapping the Agile Enablement Battlefield by George Schlitz and Giora Morein gave me a new tool to think about agile enablement in large organisations
Several analysis sessions in the program shows that we're interested in finding out out what value our projects can deliver
Useful leadership and facilitation tools from Steve "Doc" Smith and Chris Avery
Flirting tips from Ole Jepsen and Jenni Dow to connect better at work
Lots of games for innovation, push/pull, kanban
Meeting other participants in the sessions, over breakfast, lunch and dinner and going out for drinks
Story telling as a coaching, consulting and retrospective tool
Playing two parallel bottleneck games and seeing happy participants who've learned useful techniques while having fun
The facilities staff were very helpful and thorough helping us to rearrange the room for the bottleneck game. A nicely self-organising team in action.
The event organisers provided us with rapid feedback: the feedback forms were scanned and emailed to us only a few hours after each session.
What Went Wrong
We accepted too many players for the Business Value Game, which made it very difficult to come to consensus in each group and made for a noisy and messy session
The hurried banquet and too long closing keynote
Too many sessions, especially those about analysis, that consisted of only the presenter talking without any participant interaction or activity. I thought analysis was about listening, involving people and discovering what they value?
Not being able to meet everyone I'd like to talk with
Missed the PMI Agile meeting at the Thoughtworks office
Puzzles
When are we going to stop those blanket dismissals like "project managers are useless, they should all become scrum masters", "PMI is non-agile",  "we don't need analysts, they'll only lead to lots of useless documentation and paralysis", "lean is bad because it's production", "powerpoint presentations are bad", "Scrum is evil", "Kanban is stupid". Let's grow up a bit and realise that we're all fighting against bad project management, bad analysis, bad presentations and unprofessional software development.
Are Portia and I typecast as "games makers and players"? We also submitted presentations, but the reviewers seemed to prefer "fun games" above "boring presentations". Presentations don't have to be boring. I had hoped Jared Spool would prove that, but he spoiled it by taking too much time. Come and see us present the "Toyota Way" presentation at Scandinavian Agile and XP Days Benelux
What is Agile and where is it going? At the conference we see lots of aspects of Agile in a very fragmented view. What is it that we all have in common? What makes us different from professional engineers?
Learnt
Less is more. The Bottleneck Game went very well because we limited the scope. There's so much we could tell about the Theory of Constraints and its consequences. The Business Value Game flopped because we didn't limit the number of participants and because there are too many elements in the game
The importance of (business) analysis becomes clearer, as the old techniques help us to discover and define value. Without it, there can be no value-driven work. I've been applying agile analysis for years, but it's only recently that I've become consciously competent again and can teach it to others.
Shorter sessions are useful to get presenters to focus on one idea and present that clearly. And it allows me to apply "the law of two feet" more easily. I'm going to try to make some more focused games and simulations, so that I can explain one concept fully and let participants experience it, in a short session.